Details
City of Salem Mayor, Justin Green, is pleased to announce the new implementation of the Reach Alarm System for the City of Salem. This system will allow critical information to be shared with Salem residents in a timely manner. Boil water advisories, broken water lines or other emergencies in the city will be shared by Reach Alert to help keep our community safe and informed.
"The recent water events we experienced prompted us to take action to implement this alert system. We want to make sure residents can stay up to date on emergencies and other important information," said Mayor Green.
Mayor Green would like to encourage every household to sign up to receive these important alerts. You may sign up to receive these alerts from the City of Salem in any of the following manners: text message, voice call, and or email. Each household can register up to 4 phone numbers and 4 email addresses. All you need to do is:
1. Go to www.reachalert.com and click on Sign up.
2. Enter Salem as the network name.
3. Follow the prompts and enter your preferred contact information.
4. Select Resident or Business
If you opt to receive text alerts, Reach Alert will send a text message to your cell phone immediately upon completion of your registration. Please enter the 4-digit number on the registration screen and then click the word VALIDATE. If you do not receive this message, please call Reach Alert.
If you do not have access to a computer or if you experience any difficulty registering, please contact REACH Alert at (877) 307-9313 or call water utility office at (812) 883-3937.
---
Details
Food insecurity and hunger are problems for many Americans. According to Feeding America, 12% of Indiana households and 15% of Hoosier children were food insecure in 2019.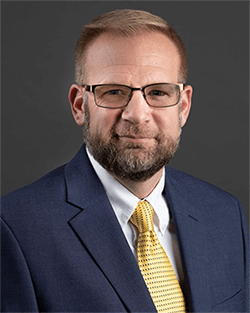 Salem Mayor Justin Green said it's the local food bank that makes a real difference in the lives of residents who face empty pantry shelves.
Each year during the month of September we celebrate National Food Bank Day.
National Food Bank Day commemorates all the volunteers who give of their time to help meet the food needs in their communities.
"Without our local food bank, there are families and children who would not have enough to eat," said Mayor Green. "I deeply appreciate the hardworking volunteers who give so selflessly to meet the food needs of our residents."
Green said it's sobering to realize how many people hunger affects. According to Feeding America, one in eight Hoosiers and even more children - one in seven - don't have enough food to eat.
Food banks help fill this gap by providing a temporary supply of nutritious food to families on a regular basis. They can't do that without ongoing community support.
"I urge all groups, organizations, families, churches and individuals to consider donating regularly to our food bank," said Green. "They can only do their important work with our ongoing support."
Suggested items include non-perishable foods such as canned meats, beans, vegetables, and fruits; cereals; peanut butter; meals in a can/box; 100% fruit juice and items with pop-top lids that can be opened without a can opener.
If you are unable to shop for items to donate, monetary donations are welcomed and put to use to purchase items such as fresh meat and dairy products and to fill any gaps on the food bank's shelves.
"Our residents have done a tremendous job of supporting our local food bank over the years," said Green. "I thank them for their support."
This September is a great time to donate to the food bank, thank those who volunteer each week and perhaps consider becoming a volunteer yourself.
"I'm so grateful for our food bank and all those who work behind the scenes each and every week to continue this important work," said Green. "Thank you."
---
Details
The Indiana State Department of Health will be coming to the Washington County Fairgrounds next week on Tuesday September 21st, Wednesday September 22nd, and Thursday September 23rd from 9:00 AM until 6:00 PM. to do Covid 19 testing and or vaccinations for our community. They will offer the rapid testing as well as PCR, both of which will detect current infection. They will have the Pfizer vaccine which is available for those 12 years and older. They will also offer the Johnson & Johnson vaccine for those 18 years and older.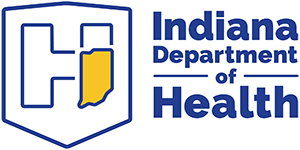 ---
Details
As we begin to head into cooler weather, we are starting to see more pedestrians out and about. Salem is indeed a beautiful and walkable city, particularly in the fall. As a reminder, whether you are a store owner or a citizen, please be mindful of our pedestrian walkways and avoid parking on sidewalks and walkways. It is also important to keep these pathways clear for handicap accessibility. As we prepare for fall, let's work together to keep our sidewalks, walkways, and pathways clear by only parking in designated parking areas.