Details
The Salem Parks and Recreation Department will be registering children for baseball, softball and Tee Ball leagues. Please see the attached document for registration dates and additional information.
Details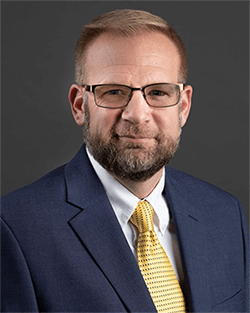 As we start a new year, I want to reflect on what the City of Salem has accomplished during the past year and preview the months ahead. First, however, I would like to thank our residents and business owners for their dedication to helping keep Salem safe during the pandemic. I would also like to thank you all for your concern for others, your commitment, and the patience you have shown during the last year.
It is true, we have all had a difficult year due to COVID-19. While some have lost loved ones to the virus, others have been sick. Our business owners are continuing to fight to rebound and though it has been tougher than ever, they are resilient. Whether we have struggled physically, mentally, or financially, we have all suffered during 2020, but the city of Salem did not fold. We have become stronger and are showing growth.
For me, the first year in Mayor's seat was not what I expected. Just a few short months into my first term, we faced what we hope is a once in a lifetime pandemic. We all adapted to scheduling changes, quarantine, and the cancellation of events. The city of Salem meetings became difficult and attendance was not allowed, but the business of the city continued. One of the hardest parts of dealing with Covid-19 for the City of Salem was the slow down to progress it created. While this slowdown was frustrating, we have worked hard to overcome it and are showing great progress in 2021.
Read more: Mayor Justin Green: 2021 State of the City of Salem
Details
Mayor Justin Green is reminding small business owners impacted by the corona virus to apply for a small business Covid-19 relief grant. The new deadline for the grant is February 26, 2021. There are ten remaining grants to be awarded.
Covid-19 relief grants are available to businesses that are for-profit, inside Salem city limits, must benefit individuals considered in the low-to-moderate income threshold, have 15 or fewer employees, and have been in operation prior to March 1, 2020.
Grants of up to $5,000 may be received by eligible business owners in the City of Salem. This money may only be used for working capital expenses which include but are not limited to rent, utilities, advertising, marketing, or inventory.
Click here for an application or you may request an application at the drive-thru window of the water office. You may also email This email address is being protected from spambots. You need JavaScript enabled to view it. to request an application.
The Indiana Office of Community and Rural Affairs has awarded the City of Salem this grant money. These federal grant dollars are underwritten by Housing and Urban Development.
The City of Salem looks forward to awarding these ten remaining grants to our hard-working Salem businesses.
Details
On December 14th, the City of Salem Board of Works announced the waiver for debit and credit card transaction fees will expire beginning January 1, 2020. During the height of the pandemic, the Board of Works temporarily waived the fees with the City of Salem covering the expense to the payment processor on behalf of customers.
"The Board of Works previously voted to suspend debit and credit card payment fees when residents were quarantined and unable to make payments in person. The City of Salem covered the costs of those fees on behalf of residents during that time," said Mayor Justin Green.
Effective January 1st, 2021, the transaction fee will resume for customers paying their bill with a debit or credit card. The charge is $2.95 per transaction and is remitted to the payment processor. As always, you can avoid paying the transaction fee by paying via check or cash. If you have any questions about the fee reinstatement or your bill, please contact the City of Salem Utilities office at (812) 883-3937.
Details
The City of Salem would like to remind residents not to flush masks, paper towels, disinfecting or flushable wipes of any type down the toilet. Flushing these items causes stress on the wastewater treatment facility. They want to keep our City safe and healthy, and one way we can ensure this happens is by keeping our wastewater plant running efficiently by remembering to only flush toilet paper.
Due to a continued increase in the volume of harmful items that can cause issues with the city's wastewater treatment operations, Mayor Justin Green recently made the following notice available from Wastewater Superintendent, Troy Watts:
"We are seeing an uptick of problems at the wastewater treatment plant due to discarded masks and wipes being flushed. Please remember sewer systems can get clogged when improper items are put down the drain or flushed. This can cause backups and overflow at our treatment facilities, which can create additional public health concerns. It is also advisable to refrain from flushing paper towels or wipes labeled as "flushable" or "septic-safe" as some wipes with this label can still cause issues with wastewater systems," said Superintendent Watts.
Mayor Green and Watts remind residents never to flush masks, even those made of paper, and that flushable wipes must have 3 main qualities:
1. They must break down quickly into small pieces,
2. They should not be buoyant or float,
3. They should only be made of ingredients that will easily and naturally degrade.
They ask for your help in keeping the system operating and functioning well, particularly during this time. Please be mindful that used masks, disinfecting and other wipes, including paper towels and baby wipes, should only be placed in the trash.
For updates and information from the City of Salem, please visit the website at www.cityofsalemin.com or follow the City and the Mayor on Facebook.
Details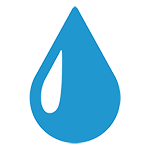 In April of 2020, The City of Salem Utilities began installing a Smart Water Meter system to all households and businesses throughout the entire service area. The initiative will bring increased efficiency to water customers, allowing them to monitor water usage more accurately. It will also allow the city to quickly respond to any infrastructure issues or possible leaks.
This program was started as part of the Salem's ongoing effort to provide excellent customer service and to stay ahead of inevitable issues that may result from aging infrastructure, as some meters are more than 25 years old. To date, nearly ¾ of the new meters have been installed.

The City of Salem Utilities recently informed customers of a possible extended billing cycle as the new meters are coming online. The cause of the extended cycle is not known, and they are working quickly to fix the issue. As a result, some customers will have an extra 20 days of billing on their current statement. This will balance out during the next billing cycle, reflecting a shortened cycle. If you have any questions about your bill or to make payment arrangements, please contact the City of Salem Utilities at 812-883-3937.